Happy Tuesday everyone!! There are two new items up in the Storybook Felts Shop today!!
A cute little Tooth Fairy Pillow for the Girls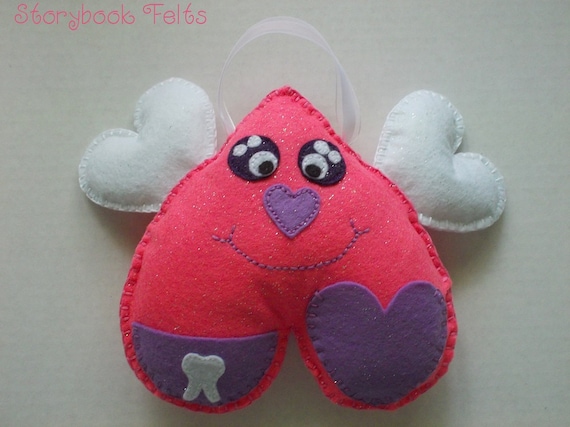 Isn't she cute! She has a pocket for your favorite child's tooth and a pocket to hold treasures or money. She is also great for snuggles when she isn't busy holding teeth and waiting for the Tooth Fairy to come.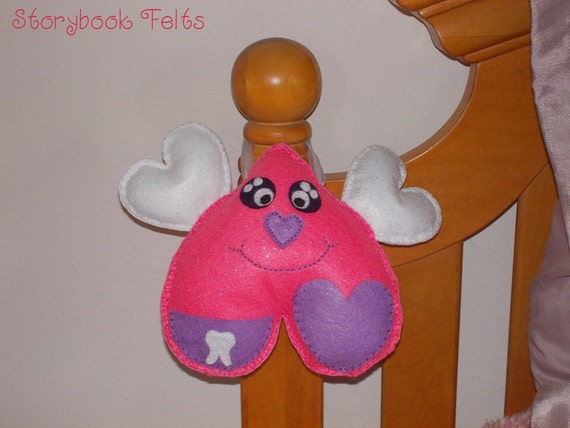 The pillow even comes with a ribbon attached to hang her from a door knob or bed post. That way the Tooth Fairy won't wake up the little one when she comes to get her tooth.
I also have a little something for boys today to.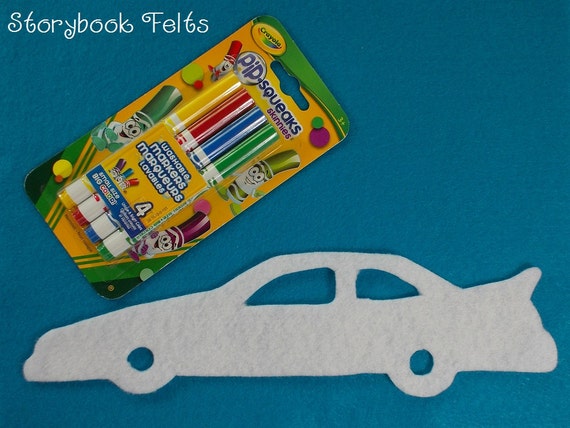 My design your own felt race car now comes with a set of 4 Pip-Squeaks Skinnies markers. This set comes with 1 white felt card, 1 yellow marker, 1 red marker, 1 blue marker, and 1 green marker. These would be great for birthday parties too.
I hope all of you are having a great week and that it only gets better!!