I can't believe I haven't posted about the new items up in the Etsy shop!! It has been crazy busy around our house since our little man broke his arm on September 16. He had pins put in that week and we have been in a different routine since. We are all so ready to get back to our old routine. We go back to the doctor this afternoon for x-rays to make sure it is still healing and in place where it should be. If all is good, we will be back in the O.R. at the end of the week to have the pins pulled out and a new cast put on for a couple more weeks. Then he should be good to go after that. We are all so very ready for it to be over.
Here are a couple of new things over in the Etsy shop.
Tooth Fairy Pouches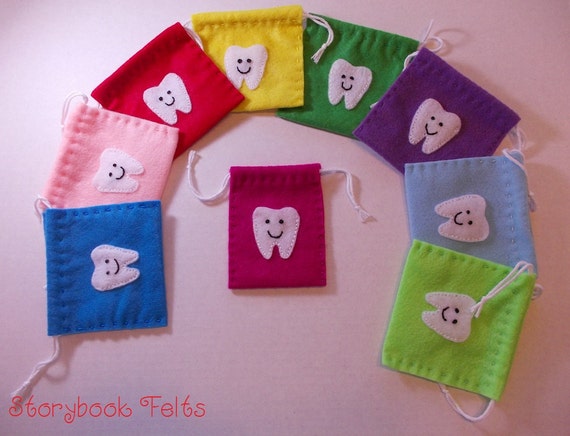 I have been selling quite a few of them personalized this week.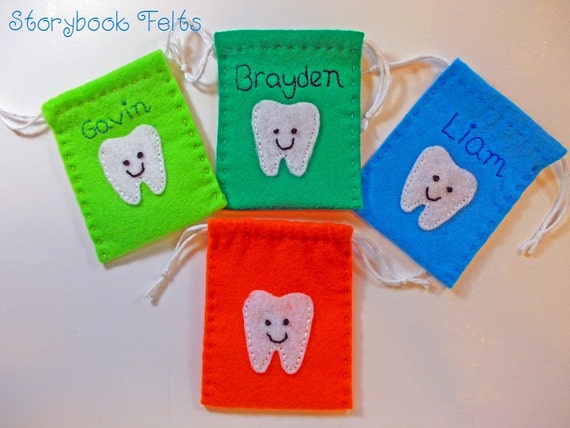 The tooth pouches are available in the following colors:
Blue, Pink, Red, Yellow, Green, Purple, Light Blue, Lime, Dark Pink and Orange. I can do them in any color though if you don't find a color you like listed please let me know.
I have also started making mobiles.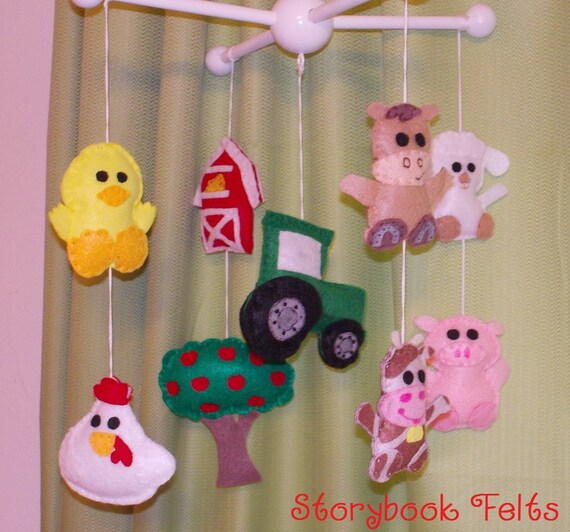 This is the first one I've make. It is a farm mobile. Hubby has been great about making the hanger pieces for me. I am working on a new one right now and hope to have it finished this week.
I have so many idea running around in my head. There is just never enough time in my day to get them all made. I hope there won't be such a long lapse in posts the next time. I would love to hear what you think about the new items.