I just finished up some more cute Easter goodies for the Etsy Shop.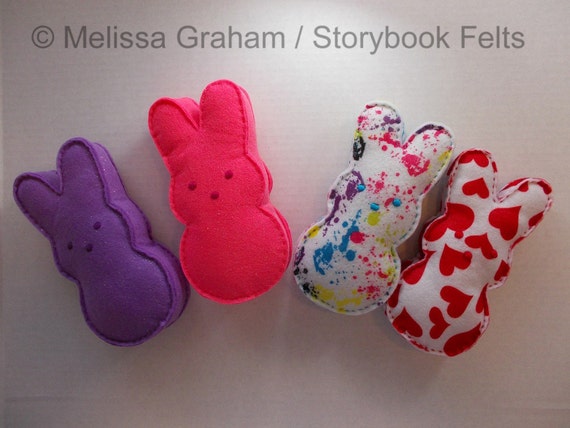 These are Jumbo Easter Peep Bunnies in Glitter and Prints.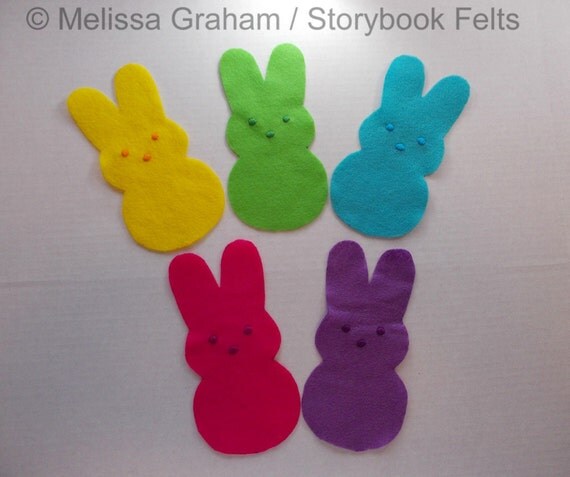 They are also available in solid colors as well.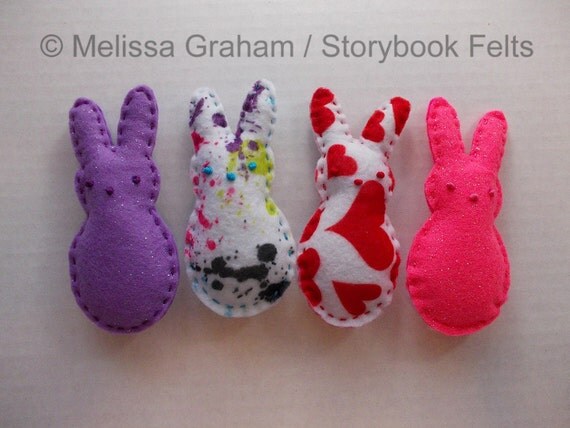 I also have smaller ones as well. They also come in the glitter and prints or..
.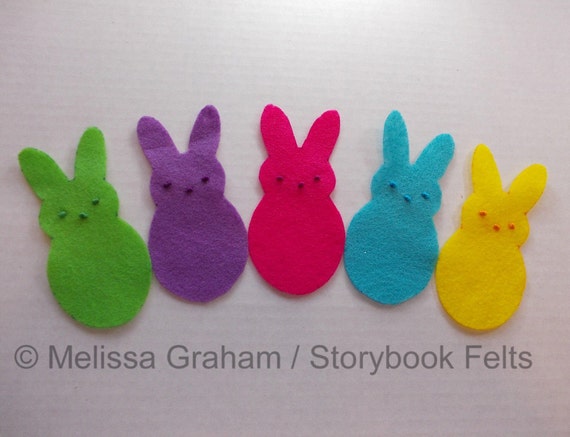 Solid colors.
I think the glitter ones are my favorite. These little guys are so fun and easy to make. The kids are trying to bunny nap all of them but I have rescued each one before they disappeared forever.