There are two new fun play sets in the Storybook Felts Etsy Shop.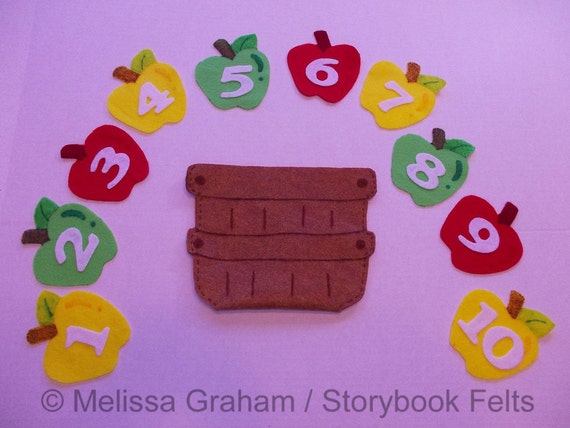 Apples in a basket counting set.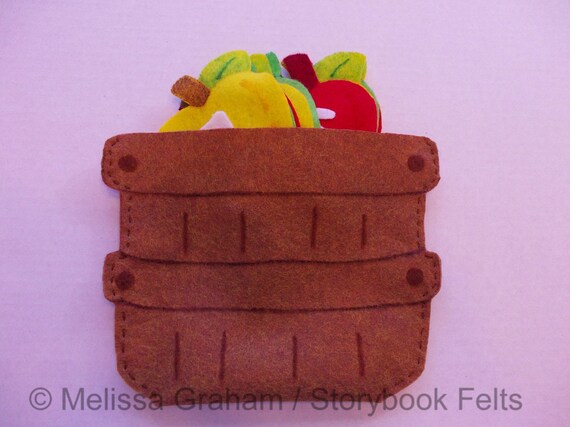 This set comes with apples numbered 1 - 10 as well as a cute basket to store them in.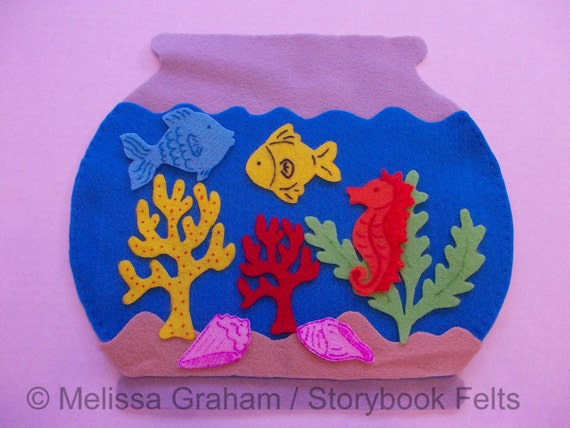 Fish bowl set.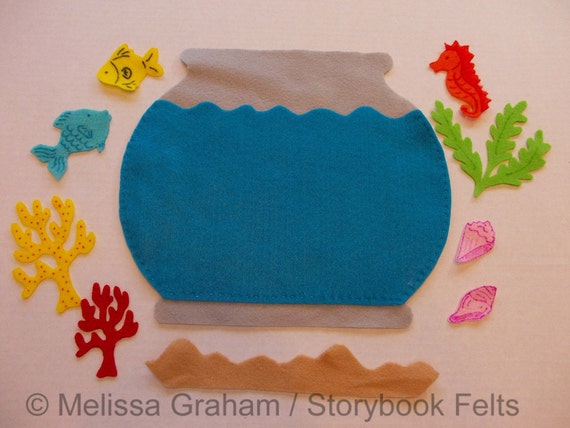 Set comes with fish bowl and 9 removable pieces.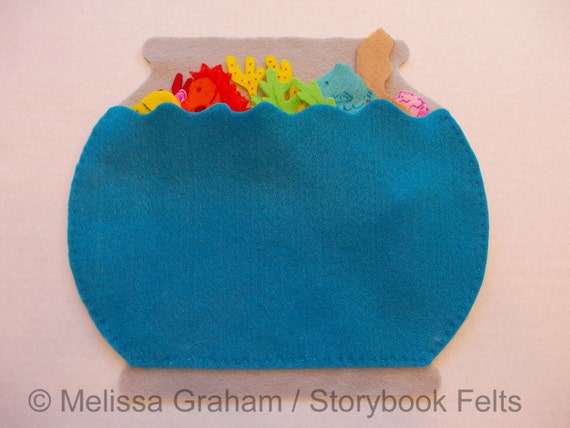 Water on fish bowl is a pocket to store pieces in.